Michael Blaker
Game Industry News is running the best blog posts from people writing about the game industry. Articles here may originally appear on Michael's blog,
Windborne's Story Eatery
.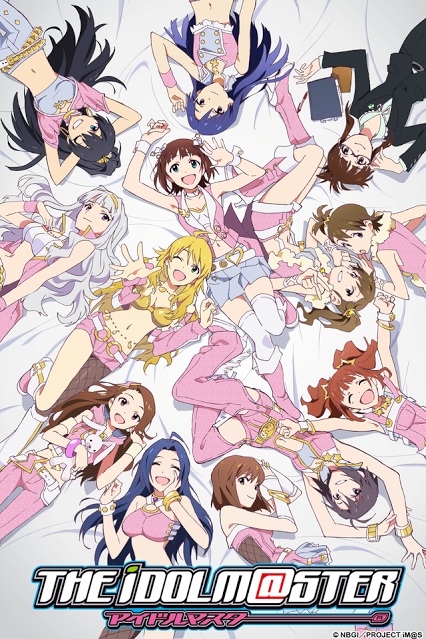 This week for Translation Necessary Thursday I'm taking a break from novels to do a quick Cultural Guide! It's all about Idols!
Idols?: In Japan there is a huge sub industry in Music that focuses on having young, never older than 25, and attractive people group together to perform live concerts, called Lives in Japan. Mostly these groups are only female Idol groups, called Units, but there are male ones as well.
Okay so what's the big deal? This sounds like American Idol: You're right this is quite a bit like how Western countries have Teen Idols, hello Justin Bieber fans, but there are some huge differences.
Really, like what?: Well instead of just performing music and maybe dancing on the stage, they also are limited by their contracts, particularly female Idols. They are often forbidden from forming relationships because it'll ruin their public image as being pure. This custom isn't as pervasive as it used to be, but it still happens.
So what about stuff like Love Live and Idolm@ster?: These are also Idol units, and the people who voice the characters are actually very talented people. Not only do they create original music and perform them live with choreography, they also voice the characters in various Audio Dramas, and Anime Series. Love Live and Idolm@ster in particular have their performers perform all sorts of things, from solo songs that get released in albums to full on concert duels on National Television during the New Years. This last things is called Kōhaku Uta Gassen and happens annually. This last year Love Live's μ's and the Idolm@ster Cinderella Project group performed, among many other performers.
Sub-units: One last thing that I should mention is that for some Units, like μ's, the members may also split up into sub groups that perform and create music on their own. For example μ's has three sub-units, Printemps, white lily, and BiBi. Each of them has three people from the nine member main unit.
Okay Michael, so who is your favorite Idol group?: Personally I enjoy pretty much all of them, from AKB48 to μ's. Though I do have a soft spot for Pile as Nishikino Maki as she's turned her time in the Love Live project into a successful career. Idol Music can be catchy and uplifting, and I might listen to it as background music for when I'm reading a book in order to enter my best reading speed state more quickly. But that's another story for another day.
That's it for this week's Translation Necessary Thursday!