The Best and Worst of the Year (so far…)
So, we go from talking about E3 to discussing the first half of 2017. As usual it's a slow period for me, with a smaller amount of games coming out. But I will admit there were a lot that came out that completely hooked me and won me over. But then again, there were also those that either flat out disappointed, or were just so darn bad that I never wanted to play them ever again. So once again it's time to discuss the best and worst of the first half of the year.
As always, I need to address the same rules as before. There are no easy targets, and these are games that I actually played this year, so if your favorite is not on there, chances are I didn't even play it. So without any further delay, my best three of Q1 and Q2 2017:
3. CITIES: SKYLINES (Paradox Interactive, played on Xbox One)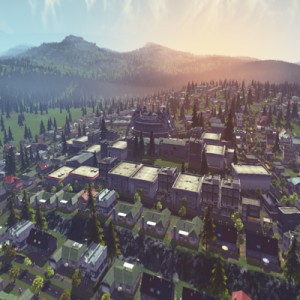 Yes, I know Cities: Skylines first came out in 2015 on Steam, and during last year's Steam Summer Sale, I even considered buying it then. But I didn't. Jumping forward to 2017, I gave the Xbox One version a try and I realized the wait was worth it. After some initial pains in getting my city built without running out of funds quickly, I started to feel close to home watching my city grow and prosper for itself. Even with having to deal with micromanagement overkill, such as demolishing individual abandoned buildings or wondering why all my residents were getting sick all of a sudden, realizing that I wrongfully placed a sewage pump in my clean water stream, I never got frustrated at all, and enjoyed my time with the game. Some glitches also slightly hamper the experience (text for my districts show up garbled) but not too much. I haven't really enjoyed a city building game like this since I played SimCity 2000 at my college campus, and after hearing about the DRM-riddled mess that was SimCity 2013, I never thought I ever would again.
It feels good to be wrong sometimes.
2. RESIDENT EVIL 7 (Capcom, played on PC)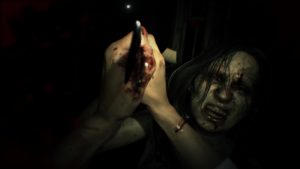 Technically this shouldn't be on the list, considering I'm not a fan of either horror games nor the Resident Evil franchise, especially the way it's gone lately. I still get a ton of hate today for my Resident Evil 5 review. But it was something about RE7 that changed that. Maybe it was how closely tied the first person perspective was with the equally impressive Alien: Isolation, or just how darn creepy it was. Some of the boss fights I encountered became instant nightmare fuel. But I guess what made it best is it made up for all the faults that Resident Evil 6 had.
1. INJUSTICE 2 (Neverrealm Studios, played on Xbox One)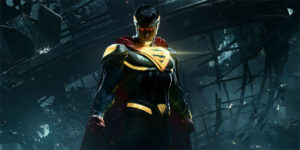 As far as fighting games were going to go, for me, it would either be Tekken 7 or Injustice 2. Don't get me wrong, I loved Tekken 7, but its single player elements were slim pickings, and the load times can be somewhat unbearable. Injustice 2, however, is a different story. By expanding on the excellent Faction System and Living Towers from Mortal Kombat X, Injustice 2 features the Multiverse Mode which offers an unlimited supply of matches against an AI opponent who can provide the toughest of challenges. Then there is the Gear system, which I originally thought would break the game, but much to my surprise it does not, and in fact makes the Multiverse much more enjoyable. I'm glad to see that Netherrealm AGAIN proves that not everything in fighting games needs to center only on the multiplayer. I don't think Street Fighter V will ever learn from them.
It was hard to pick my best three because I had a lot of other games that I could consider for the list, such as the previously mentioned Tekken 7 or Horizon: Zero Dawn, but they at least deserve an honorable mention. The worst, however, is a different story…
3. MASS EFFECT: ANDROMEDA (Bioware Montreal, played on Xbox One)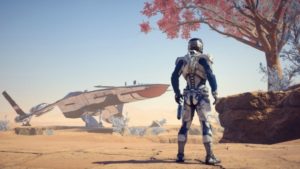 What happened here? I LOVED the original Mass Effect trilogy, and was looking forward to Andromeda. I didn't even care about the controversies that took place at its launch. But the truth is, I found the game to be absolutely boring compared to past Mass Effects. I really tried to get back into it but I just could not. It felt more like a chore to play, and it's just been sitting on my Xbox One hard drive waiting to be opened again. But that might be a long time from now. I really do hope that Bioware redeems themselves when Anthem is released.
2. FOR HONOR (Ubisoft, played on Xbox One)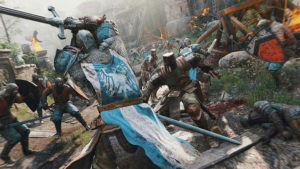 And this is another title that I had hope for, but lost interest in right away. While I thought the method of combat was interesting, once the novelty was gone it was nothing but repetition centered mostly on multiplayer and microtransactions. Even adding new classes wasn't enough to win me over, and in the end, For Honor just became another quick return to Gamefly.
1. OLD TIME HOCKEY (V7 Interactive, played on PS4)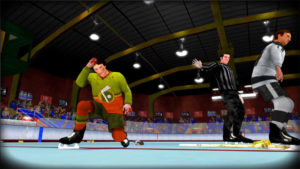 This was a heartbreaker. As someone who loves hockey, especially in the Slap Shot themed 70s, I had a lot of hope for this game. But like the previous two games, playing Old Time Hockey became more of a exercise in boredom and less of a game. Featuring very stiff controls (including having to stand still to do any powerful body checks,) mundane graphics (even on a PS4 Pro,) and below average audio (well, aside from that awesome opening theme,) Old Time Hockey might be the biggest disappointment for hockey fans everywhere.
Now with the first half of 2017 out of the way, it's time to bring out the big guns that we saw at E3. With the launch of the Xbox One X, and new games that should show off what the Nintendo Switch could do, the rest of the year should be pretty interesting. The question is if any of my previous winners can stay on the list (in the same manner that DOOM 2016 did,) or if it will be a whole new lineup. We'll find out in six months!
Currently Playing: Injustice 2
Waiting For: Agents of Mayhem