You may or may not know, that as well as pontificating on all things games and writing for businesses, I also write fiction.  I recently indulged myself in a five-day, residential writing course with the highly respected Arvon Foundation.  The reason all this is relevant, is because the course was called 'Writing for Games'. I packed my bag and headed off for a week, expecting to come back feeling inspired and ready to try new things. I didn't expect to find an exciting, new world of writing and come back with a whole new focus, but that's what happened.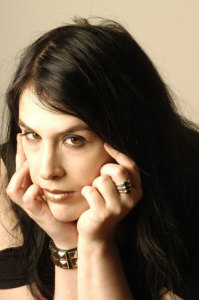 I'd never been on an Arvon course, so didn't know what to expect, but the lure of Rhianna Pratchett (Tomb Raider, Mirror's Edge, Overlord), as guest speaker was quite a draw. Who wouldn't want to pick the brains of the industry's go to woman for all things writing for games related? Needless to say, I signed up.
There were 12 of us and when I arrived, I walked into a room full of guys chatting about their favourite games (there was one other woman, so perhaps statistically representative of the industry). The main thing is, I was among my own kind. This was a week of talking writing, films and games without people glazing over. It was writer geek heaven.
Each day started at 10am, when we met in the converted barn for our morning workshops, hosted by David Varela and Jon Ingold,  industry veterans (without trying to make them sound too old) and our tutors for the week. David Varela has written many things, in many forms, including TV and radio, but also wrote Sherlock: The Network, the game to accompany the BBC programme, starring one Benedict Cumberbatch. Our other tutor was Jon Ingold, one of the founders of inkle Studios and creators of inklewriter, as well as an award-winning author of interactive fiction.
Our mornings were spent looking at games and discussing different aspects of storytelling in games. From the choices you give players to create the illusion of control, to the reasons for choosing one protagonist over another. We also examined world building and how writers tell stories by dressing their worlds. Not all storytelling involves words. These discussions usually ended with a quickfire writing exercise, using the elements we'd discussed that day.
On day two, we were introduced to inklewriter. a tool designed to help people create interactive fiction. 80 Days and The Banner Saga have both used inklewriter, which has a growing list of impressive games  showcasing the free tool.  We were given a quick overview and then sent on our way to create  a story to be shared with the group, by the end of the week.
The afternoons were our own to spend writing our projects and scratching our heads about player choices and dead narrative branches. Luckily, we had 13 other IF writers (including our tutors) to endlessly discuss the pros and cons or alternatives. We discussed writing and games while we cooked dinner in teams, on our designated evening to feed the group. And as we ate, we debated games that do story well and why games only tell certain kinds of stories.
After dinner, there was still work to be done, albeit with the lubrication of alcohol (not compulsory). Most evenings involved playing games (of the non-video kind), with more discussion to follow. At 10pm, the tutors usually retreated, leaving us to reduce the conversation to varying levels of depravity, as we drank and chatted into the small hours.
Normally, Arvon courses pride themselves on providing a rural, internet-free week. However, this being a games course, internet was arranged, but we were still nestled on the shoulder of a deeply wooded valley, which was shrouded in mist most mornings. Pheasants roamed the lawn outside my bedroom window and deer were witnessed in the fields below the house.  It was a writing retreat, after all.
Apart from the charm of the setting, the highlight of the week was the 13 people I shared it with. Everyone was passionate about what they were doing, easy to talk to and supportive. It all sounds a bit happy, clappy, but I'm just telling you like it was. Ages ranged from 18 through to 50s, with people from the US, Canada and around the UK. We bonded by cooking, playing games and just  talking stuff and nonsense for a week. I'm sure some of us will stay in touch and hopefully meet at some industry event or another.
Fundamentally, this course has opened my eyes to interactive fiction; a genre I haven't looked at since The Warlock of Firetop Mountain. Being introduced to inklewriter has changed my focus, as a writer, completely and I'm now working on an IF of my own. Importantly, I've come away with a ready made support network of writers who share my passion and will understand what I'm trying to do, if I share my work for testing.
One of my tutors asked me, "If you could write anything, what would it be, a novel or a game or something else?" If he'd asked me a week before the course, even a day, I'd have said, "novel" without hesitation. Now, I've got a new respect for games and the challenges writers and developers face. They are an exciting medium and there are exciting stories being told, even if they're not represented by AAA titles.
Today, I have a renewed passion for games, which is no mean feat, after nearly 15 years of writing about them. It would be great to one day be able to write for games – experience life from the other side of the fence.