Here at GiN we've got a grand tradition of giving gamers a voice, when it comes to deciding the best games of the last 12 months. Most games awards are selected by industry types. It's nice to be recognised by your peers, but surely, the greatest honour is being chosen by the people who spend actual cash and their spare, unpaid time playing something you've created. And that's what gameindustry.com's Game of the Year Awards do.  They allow gamers to say, "Thanks" to the teams behind their favourite titles.
All we can do, at GiN HQ, is sit back and raise an eyebrow, when you choose that 'wtf' title for game of the year.
We're in the final stages of this year's vote. The nominations are in, which means you've chosen your shortlist for the various categories. And I have to say, there are a few surprises and some disappointing absences.
Looking at the first category, Adventure Games and I have to say, I'm surprised to see Assassin's Creed: Unity in your shortlist. After all the hoo hah about the glitches at launch, I suppose it's good to see gamers look past teething problems. Or could it be an indication of the domination of the AAA, when it comes to  awards season? That said, it's nice to see J.U.L.I.A. Among the Stars in there, so go team GiN readers.
I was also surprised that The Banner Saga didn't make an appearance in Best Strategy category. But after giving it further thought, it is a bit strategy lite, so true fans of the genre wouldn't go for Stoic's Norse epic. The developer describes it as a tactical RPG, which makes me think maybe we should have put it up for best RPG, although that's quite a healthy category this year, so the competition would have been fierce. Child of Light also didn't make it in here, despite doing some interesting things with combat.
As the GiN champion for Monument Valley, I'm really disappointed that it didn't make it into Best Puzzle, but I bow to the gamers on that one.  You also created a great shortlist for the Best Story category. That's a very hard one to call.
However, who the hell voted Aiden Pearce as Best Male Character? In what world was he a great character? For all the column inches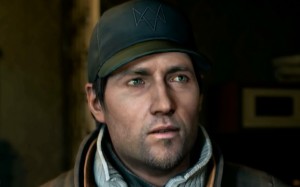 journalists put into lamenting the dominance of the stubbly white guy (or was that just me?), it seems you guys really like that guy, even if he is dull as dishwater. Go figure.  In your defence, it wasn't a good year for male characters.  I struggled to come up with a nomination, but my vote goes to Delsin Rowe from Infamous Second Son.
Still on Watchdogs, you guys liked that game way more than I did. Best Atmosphere? Wow, now that was a real jaw-dropper, especially when the competition is the likes of This War of Mine and The Banner Saga. We've got two different kinds of bleak in those two games, which is really interesting. And then there's the bland cityscape of Watchdogs. There is no comparison. I'm really hoping you make the right decision, when it comes to picking the winner. Hint – it's not Watchdogs.
Looking at the best games lists for the various consoles, it looks like Wii U really did have a bumper year with Bayonetta 2, Super Smash Bros., Mario Kart 8, Skylanders Trap Team and Hyrule Warriors. In contrast, PS4 has to make do with a remastered GTAV  and another Call of Duty game . Surely, that's a sign that PS4 needs some exclusive content and fast. The category also includes Destiny, Far Cry  4 and Infamous: Second Son.
Xbox One fared a bit better, with more exclusives, such as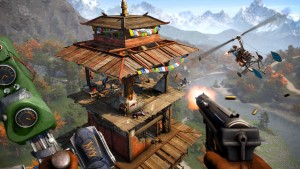 T
When it comes to the Game of the Year, I'm predicting that Far Cry 4 will be your favourite. I'd like to see Monument Valley get it, but it's highly unlikely. Failing that, I'd say The Banner Saga probably made the biggest impact and left me wanting more adventures in that world. I only get one vote, so the rest is up to you. Vote here.