Playing slots online is the favourite pastime activity of thousands, even millions of people from all over the world. Slots have changed and modern, 3D and HD modern slots are certainly a lot more thrilling than classic fruit machines. The slots nowadays follow a storyline, feature top notch graphics and animations, as well as great ambient sounds and music. Slots are the most popular games at online casinos and you can even play real money slot games for free, all you need to do is learn how to take advantage of free spins at online casinos. But if you don't feel like registering at an online casino, or you feel you're not ready yet, there's no need to miss out on playing great slot games. Slotomania is one of the best casual slot apps which is available online.
Available Across Multiple Platforms
You can sign in and open a free account at Slotomania where you can play a range of classic slots, as well as video slots. Slotomania is also available as an app on Facebook and it can be downloaded on iPhones, iPads, Android phones and tablets, as well as Windows mobile devices. Slotmania is offered by Playtika Ltd. On the website you can read a short, yet very informative history of slots, from the end of the 19th century up to this very day. As they rightfully conclude slots have come a long way from the first classic slot machine- Liberty Bell.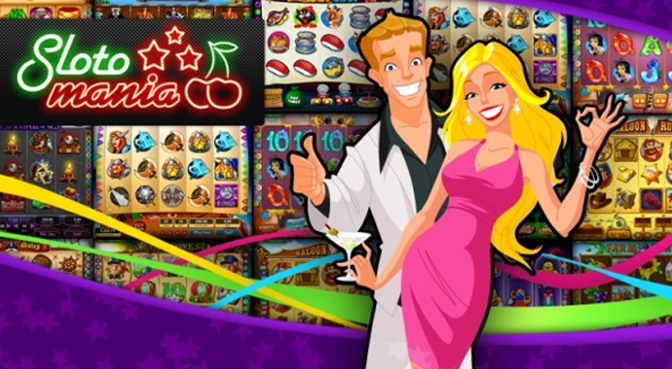 It Is both Simple and Interesting
Playing slots at Slotomania is very simple. Once you create an account and set your password you can just start playing. Unlike some other casino games, slots don't require any activity on your behalf, all you need to do is press 'spin'. The reels will start spinning, symbols will appear on the reels, and in the end you will see whether you've won or not.
Slots may have a different number of reels and rows, but most slots these days feature 5 reels and 3 rows. The number of pay-lines tells you how many winning combinations the particular slot game features. That number may vary from 5, 9, 10 and up to as much as 243. On some games you can choose the pay-lines that you want to be active, whereas on other games you have to bet on all pay-lines. You can also choose how many coins you want to wager per pay-line, as well as the value of the coins.
Slotomania will allow you to have fun without risking any money. When you see how slots work and figure out what kind of slot games you prefer, then you might consider playing slots at an online casino, but that is entirely up to you. A lot of Slotomania fans enjoy playing free slots on their Android smartphones and iPhones.
Slotomania on Android and iOS Mobile Devices
Over 14 million people play Slotomania on Facebook and Android app has been installed between 10 and 50 million times. The Android version of Slotomania was last updated on the 6th of June 2016 and it requires 4.0.3 or a later version of Android. Free coin bonuses are given every three hours and a lot of special promotions are issued on a daily basis. The app features more than 100 thrilling slot games with interesting themes. The iOS version supports iPhone, iPad and iPod touch and your device will need to be powered by iOS 7.0, or a newer version. The iOS version was also updated on June 6.