There are all kinds of monsters that appear in video games. Typically they're fringe characters, presented as bad guys and "bosses" to be conquered but not offering much more depth than that. Naturally, there are a few exceptions. The focus of this piece is on the fact that in the near future we may be seeing a whole different brand of monster video games, employing not only anonymous scary beasts but legendary creatures from literary and cinematic lore.
This is something worth wondering about because of the relatively recent news that Universal is planning to roll out a monster film "universe" not unlike the connected film series we've grown used to with superheroes. Beginning with 2017's remake of The Mummy, starring Tom Cruise and Russell Crowe, the studio is planning an ambitious slate of films that will bring some of fiction's greatest monsters to life all over again. Here's a list of the planned films and some of their respective characters. It's going to be a pretty wild ride for a few years if these wind up succeeding.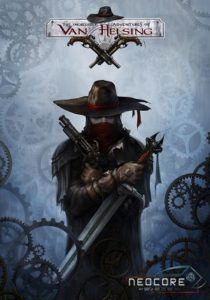 But if they wind up succeeding, there will also be irresistible potential to expand the franchise beyond the big screen. Just as Marvel and DC have produced memorabilia, television shows, and video games, Universal will undoubtedly be tempted to do the same with its monsters (and monster-fighting heroes). And that means there could soon be some major games starring the likes of Dracula, Frankenstein, and Co.
There's actually one subtle indicator that the process may have already begun. This selection of games that fall into the online casino arcade genre illustrates a popular trend in cinema-based gaming, which is that developers sometimes use characters and titles simply to make ordinary games more extraordinary. In that particular selection you might notice a game called "The Invisible Man," cloaking a slot reel in imagery from the famous, creepy tale of the same name. An untitled film based on this story is part of Universal's plan, and Johnny Depp is already attached to star.
Other than that example, it's hard to find sophisticated games based on this material. Of course you can always find some low-end games based on the likes of Frankenstein and Dracula simply because they're such major characters, but there really hasn't been a lot of effort put into these experiences. There was a Van Helsing game released in 2013 for Xbox One, Mac, and PC. "The Incredible Adventures Of Van Helsing" received decent reviews and was referred to as a fun and satisfactory action-RPG. But that game sort of came out of the blue before the new Universal monster universe was being discussed and long after Hugh Jackman's 2004 film.
All things considered, legendary monsters are surprisingly underutilized in gaming. It's hard to find meaningful examples of their appearances. But if Universal accomplishes what it wants to with this lineup of films, don't be surprised if the Invisible Man slot is just the beginning of a whole new spectrum of games reaching across all genres and platforms.