Michael Blaker
Game Industry News is running the best blog posts from people writing about the game industry. Articles here may originally appear on Michael's blog,
Windborne's Story Eatery
.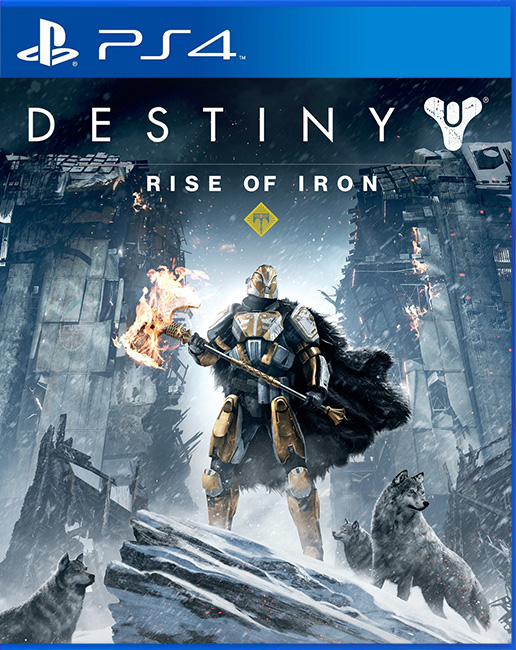 This week for Video Game Tuesday I'll talk about Rise of Iron again. It's What Rise of Iron Did Well!
Wait you're praising Destiny?: Yes, I've never said that some parts of the game aren't fun, because some of it really is quite a lot of fun. But that's a story for another time.
What did Rise of Iron do well?: The Exotic Weapon Quests were incredibly well done, except maybe for Thorn.
Gjallarhorn: The quest for this was really easy to acquire and will allow everyone to get Gjallarhorn this time around. No more regretting not buying the rocket launcher the first week of the game like 98% of the players in Year 1 did. Plus that last mission where you get infinite ammo was quite a bit of fun.
Khvostov: This is a callback to the very first mission in Destiny and is quite a bit of fun to complete. The best part however is the fact that the gun while being catergorized as an Auto Rifle is actually able to be an Auto Rifle, Pulse Rifle or Scout Rifle depending on what perks you use. It's lots of fun and still very accurate even in Auto Rifle mode.
Thorn: This is probably the worst of the bunch, but at least it's easy as hell to get Atheon's Epilogue now for use in the Crucible portion of the quest.
Outbreak Prime: I have to hand it to Bungie what they did with this quest. It is amazing and took literal Math geniuses to figure out how to unlock it. Getting this gun is a really hard thing to do, but well worth it in the end.
That's it for this week's Video Game Tuesday!