Michael Blaker
Game Industry News is running the best blog posts from people writing about the game industry. Articles here may originally appear on Michael's blog,
Windborne's Story Eatery
.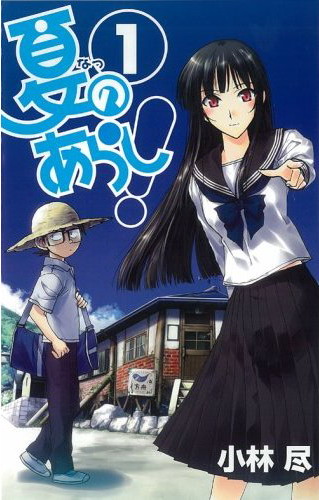 This week on Sensate Saturday I'm covering a series I started, but haven't finished because I've got so many things going on at the moment. It's Natsu no Arashi by Jin Kobayashi!
Plot Synopsis: Thirteen-year-old Yasaka is a boy staying at his grandfather's house during his summer vacation. One day he entered a store and met Arashi, a beautiful sixteen-year-old girl working there. After trying to protect her from a man who claims to have been hired by her family to take her back by force, Yasaka ran away with her and now she stays at his grandpa's place with him.
Plot: The plot's pretty good, but I've only read about 6 chapters in, which I know isn't a lot. That being said I did enjoy the plot and it definitely has some twists and turns.
Characters: Yasaka is pretty interesting, but it's Arashi who really takes the cake for this series. I won't spoil why, but just trust me that it was quite a good shock.
Art: The art isn't super amazing, but it's pretty good.
Overall: If you want a good romantic comedy with some interesting twists look no further.
For those who like: Romance, Comedy, Mysteries, History.
Not for those who don't like: Any of the above.