Michael Blaker
Game Industry News is running the best blog posts from people writing about the game industry. Articles here may originally appear on Michael's blog,
Windborne's Story Eatery
.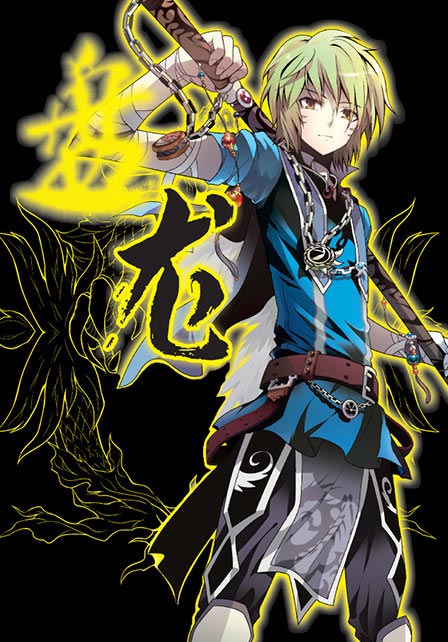 I hope everyone had a wonderful Christmas! This week for Sensate Saturday I'm taking a look at some tearjerking favorites of 2015! It's my Top Emotional Stories of 2015!
Chinese Web Novels: This was the year I really discovered the world of Wuxia and Xianxia, although I had stumbled onto the translation community last year I didn't really start reading any of the novels until this year. I loved many of the various novels, but here are a few names for those looking for the cream of the crop. Martial God Asura, Coiling Dragon, A Step Into The Past, Tales of Demons and Gods, Doulou Dalu, and The Sealed Throne. I was going to talk about all of them, but realized it'd be a huge post and I didn't have the time to do them all justice. So I'm just going to leave them like that.
Final Fantasy XIV: I started playing this game after being fed up with Destiny, which had (and debatebly still has) no storyline. I quickly fell in love with the story and the climax of the story of A Realm Reborn and all of Heavensward made me cry, laugh, and furious at various times. I've rarely had my heart strings pulled so many ways by a single story and this instantly set FFXIV apart from the rest of the games I played this year. Except for one other.
Tales of Zestiria: Tales of Zestiria may have had severe backlash over the handling of Alisha and Rose in the plot, but I personally saw nothing wrong with it. I was enthralled from the first moment till the very end and I still am thinking about that ending and it's implications. I haven't even gotten to play the DLC yet either! Zestiria is my favorite Tales of game now and I'm super excited for future entries in the series.  Also Rose and Edna are the best, they made me laugh and cry so much that I'll have to rewatch at least one cutscene when I get the chance to do a New Game + playthrough.
One Punch Man: I've rarely had so much laughter caused by a single Anime show and while I've read the Manga, the Anime was amazing. I'm disappointed that there won't be a season two for a while, but I'm sure this isn't the last we'll see of Saitama and Genos.
That's it for this year for Sensate Saturday! I'll see you all in 2016! What were some of your favorite tear-jerkers or laughter makers of the year? Leave a comment below!