Michael Blaker
Game Industry News is running the best blog posts from people writing about the game industry. Articles here may originally appear on Michael's blog,
Windborne's Story Eatery
.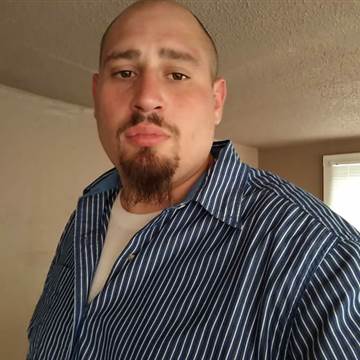 This week for Video Game Tuesday I wish I wasn't writing this post.  Swatting is Stupid, among many other things.
Wait what?: So a little less than two weeks ago there was an incident in Wichita, Kansas (which is part of the US if you are unaware) where some asshole swatted a completely unrelated man who was fatally shot. Andrew Finch was the victim, and in respect to him and his family I won't be naming the bastard who did the actual call.  I'll just be referring to him as the "Asshole" from now on in this post.
What is Swatting?: Well I'm not talking about a playful slap or trying to squash a bug. I'm referring to the practice that has become a trend in recent years that has people falsely calling in highly dangerous situations into law enforcement agencies to interrupt other people. Whether they be streamers who regularly broadcast on Twitch to some poor sap who just handed someone else their ass, all these people are victims of an incredibly stupid stunt. I'm not going to call it a prank, because pranks don't get people killed. It was really just a matter of time until this occurred, but the fact that it happened at all is incredibly telling of how toxic the online world can get.
Andrew Finch was a father and husband who didn't even play online. So when Asshole lost in a game of Call of Duty he proceeded to Swat someone else thinking it was the person who had just beat him. It wasn't, and it's a very sad situation that occurred. Law Enforcement teams that are often termed as SWAT are frequently some of the mostly highly trained people in their respective forces, but even they make mistakes which can lead to tragic consequences.  In addition to actually taking care of situations where innocent lives can be lost because they didn't act on a subtle cue on a regular basis, these teams are often among the first responders to arrive at a mass shooting situation. So they are under huge amounts of stress. While a portion of the blame goes towards the Law Enforcement teams of Wichita, it wouldn't have even occurred if Asshole wasn't being such a childish prick.
Asshole is now in custody and awaiting extradition to Kansas where he'll be tried on multiple felony charges.
Wait you can get arrested for this?: Of course you'll get arrested for pulling shit like Swatting. Making a false emergency call is a misdemeanor in the US according to a quick Google search while writing this post, but it can become a felony in certain situations. Such situations include calling in false threats, which is the main way Swatting occurs. For those unaware what the difference is, the general rule of thumb is that a misdemeanor is a crime in which you will go to jail, but not prison. Felonies on the other hand are crimes in which if you are found guilty of said crime you'll go to a prison. There are differences, jails are short term while prisons are long term. So the general rule of thumb is that you go to jail for less than a year with a misdemeanor and you'll be enjoying prison food for over a year if you commit a felony.
So moral of the story is really simple. DON'T SWAT. It's stupid, dangerous and highly illegal.
That's it for this week's Video Game Tuesday. I'll hopefully be back to a more regular post next week.