Michael Blaker
Game Industry News is running the best blog posts from people writing about the game industry. Articles here may originally appear on Michael's blog,
Windborne's Story Eatery
.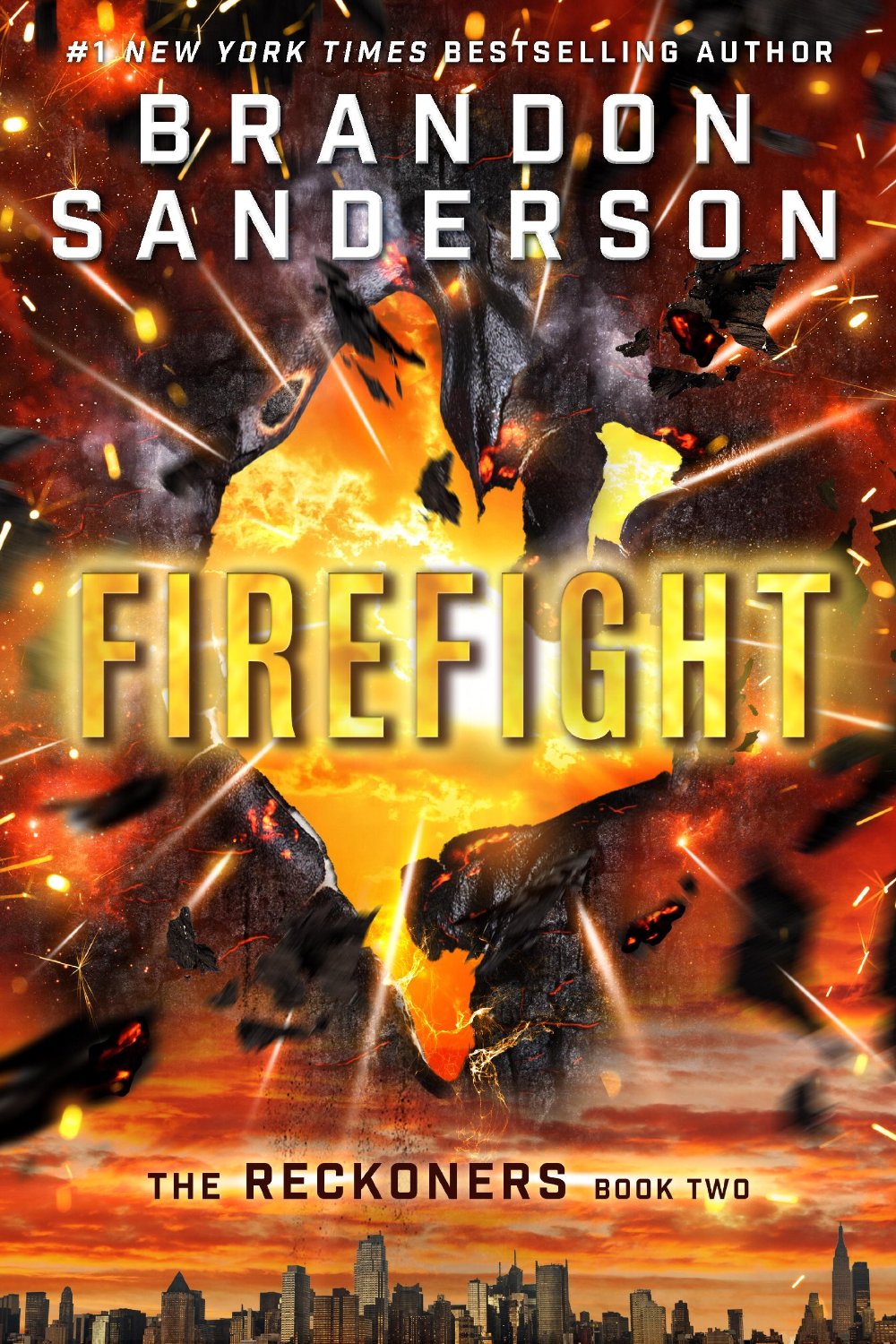 This week for Book Series Wednesday I'm covering the sequel to Steelheart! It's Firefight, Book 2 of the The Reckoners, by Brandon Sanderson!
Plot Synopsis: Newcago is free. They told David it was impossible, that even the Reckoners had never killed a High Epic. Yet Steelheart–invincible, immortal, unconquerable–is dead. And he died by David's hand. Eliminating Steelheart was supposed to make life simpler. Instead, it only made David realize he has questions. Big ones. And no one in Newcago can give him answers.
Babylon Restored, the city formerly known as the borough of Manhattan, has possibilities, though. Ruled by the mysterious High Epic Regalia, Babylon Restored is flooded and miserable, but David is sure it's the path that will lead him to what he needs to find. Entering a city oppressed by a High Epic despot is risky, but David's willing to take the gamble. Because killing Steelheart left a hole in David's heart. A hole where his thirst for vengeance once lived. Somehow, he filled that hole with another Epic–Firefight. And now he will go on a quest darker and even more dangerous than the fight against Steelheart to find her, and to get his answers.
Plot: The plot is just as great as the first book, and it delves deeper into Prof's past prior to him becoming an Epic as well as Megan's past as Firefight. I won't spoil anything more, but let's just say that the new faces we meet are just as great as the ones we met in the first book, we have some newcomers to the cast and Mizzy is easily my favorite newcomer, if only because she provides a great foil to David's moodiness.
Overall: If you enjoy any of Brandon Sanderson's work you must read this!
For those who like: Brandon Sanderson, Young Adult Fiction, Great Plots, Amazing Magic Systems, Fantastic Cast of Characters!
Not for those who don't like: Any of the above.