OpTic Gaming is out. That is the takeaway from Day three of the Championships. OpTic underperformed during the bracket winning two of four matches and losing their last match to Cloud9 3-2. The first match of day three for OpTic was against Infused. It was a nail biting match with fans still optimistic for an OpTic win as they cheered on their team. OpTic did prevail but at times it seemed Infused would take the match. The OpTic team has a good roster with Crimsix (K/D 1.06 SPM 226.6), Scump (K/D 1.22 SPM 246.6), Formal (K/D 1.29 SPM 230.2), and Karma (K/D 0.93, SPM 206.9) but in the end the best teams went on to the final and it just wasn't OpTic Gaming's time.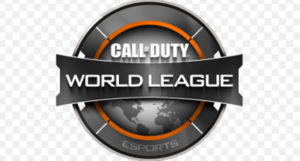 Watching this match it shows how both teams got to the bracket of the World League championships. Unlike some of the matches from yesterday these teams are focused on hunting the enemy. Like other teams they take advantage of the wall runs to flank the opposing team to make the most kills. Distance gunning as seen by Formal allowed players to take out enemy players without losing health. Even though they where fast, and these players have speed, it was about using steady aim to take down targets. Though mistakes like being too focused can cost players, they can take down multiple targets through focusing. There wasn't much in the way of low takedowns from slides. Slides were kept to getting players quickly to destinations. Of course like all the players in the competition thrust jumps are an advantage. Communication, these players though yelling at times got their message across to teammates. Players need to know where everyone is to make a successful round. Defending modes like Uplink relies heavily on communication and flanking.
Capture the Flag sent Team Infused home. In this match active camo, heat wave, and overdrive were banned. These are specialist abilities with active camo making a player nearly invisible for short durations, overdrive enables a temporary burst of speed, and heat wave releases a stored thermal charge that lets out a massive heat blast. In this round OpTic started out slow but came back the second round to beat out Team Infused thanks to the efforts by Scump and Crimsix. Crimsix captured the flag to win the match.
Another exciting match was the FaZe Clan vs. Team EnVyUs. Team EnVyUs has made it to the final four and if they perform like they did in Day three could take home the top prize. FaZe Clan was lead by Clayster (K/D 1.12 SPM 221.9) and Team EnVyUs lead by Jkap (K/D 0.97 SPM 227.2). In this match EnVyUs came out to dominate in hardpoint. Again as in prior matches with other teams cover and steady aim along with flanking using the lanes and wall runs helped players rake up the kills. EnVyUs took the round. FaZe Clan as a team are strong in Search and Destroy but today they didn't prove it with EnVyUs dominating the map. In this round Attach and Clayster for FaZe Clan were the players causing trouble for EnVyUs. Thanks to the efforts by Team EnVyUs and John they prevailed.
Again as with so many matches this competition Uplink ended the match. Both teams played well even though EnVyUs dominated the first round FaZe came back to overtake them. With the assist from Jkap, John, and Slasher EnVyUs took back the lead. With perfect Call of Duty play EnVyUs defeated FaZe 3-0.
EnVyUs will join FAB Games, Splyce, and Team eLevate in the final rounds beginning Sunday at 8:30am PDT. The match up for the final begins with FAB Games vs. Splyce and Team EnVyUs vs. Team eLevate. The top two go on to the final and the losers battle out for third place.
Players competing in the final match ups:
EnVyUs (North America)
Jkap (K/D 0.97 SPM 227.2)
Slasher (K/D 1.18 SPM 245.1)
John (K/D 1.10 SPM 246.7)
Apathy (K/D 1.11 SPM 238.5)
FAB Games (Europe)
Vortex (K/D 0.92 SPM 203.8)
Hawqeh (K/D 1.13 SPM 205.8)
Dqvee (K/D 1.11 SPM 219.8)
Desire (K/D 1.02 SPM 200.5)
Splyce (Europe)
Rated (K/D 1.08 SPM 220.0)
Joee (K/D 0.89 SPM 204.9)
Joshh K/D 0.92 SPM 211.4)
Bance (1.14 SPM 234.7)
Team eLevate (North America)
Aqua (K/D 1.19 SPM 217.2)
Faccento (K/D 0.98 SPM 208.0)
Nagafen (K/D 0.98 SPM 209.3)
Felony (K/D 0.99 SPM 219.6)
Final Scores from the Bracket Rounds:
Rise Nation vs. Millenium (3-1)
Splyce vs. HyperGames (3-0)
Allegiance vs. Luminosity Gaming (2-3)
FAB Games vs. Epsilon eSports (3-1)
Team Kaliber vs. Team eLevate (2-3)
FaZe Clan vs. Team Infused (3-0)
Team EnVyUs vs. OpTic Gaming (3-1)
compLexity Gaming vs. Cloud9 (2-3)
Team Kaliber vs. complexity Gaming (3-2)
Millenium vs. Allegiance (3-0)
HyperGames vs. Epsilon eSports (3-2)
Team Infused vs. OpTic Gaming (1-3)
Splyce vs. FAB Games (2-3)
Rise Nation vs. Luminosity Gaming (3-0)
Team eLevate vs. Cloud9 (3-0)
FaZe Clan vs. Team EnVyUs (0-3)
Cloud9 vs. HyperGames (3-0)
Splyce vs. Team Kaliber (3-0)
Luminosity Gaming vs. OpTic Gaming (0-3)
FaZe Clan vs. Millenium (3-1)
Cloud9 vs. OpTic Gaming (3-2)
Rise Nation vs. Team eLevate (2-3)
FaZe Clan vs. Splyce (2-3)
FAB Games vs. Team EnVyUs (1-3)
Rise Nation vs. Splyce (1-3)
FAB Games vs. Cloud9 (3-1)
Related articles