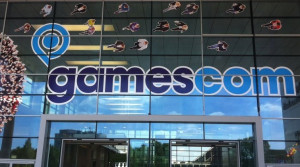 It's been a long, slow summer, with games releases very thin on the ground. All is not lost, dear play chums. Gamescom, Europe's biggest industry show and one of the highlights of the gaming calendar, is just two weeks away. Publishers and developers are whetting our appetite with lineup announcements and it's looking good.
Based on what we know and some wishful thinking, I list the things I want to see at Gamescom.
BioWare's new IP
What we know:  The Mass Effect developer has confirmed that a new IP will be revealed at Gamescom 2014. We've been treated to a live action teaser trailer and that's all. It's horror and it looks like it's set in modern day urban, which is a fresh departure for the developer.
Why should we care?  It's BioWare doing horror. It's new and intriguing.
Mass Effect 4
What we know:  Another BioWare title, but one that could really set Gamescom alight, if we get details. It is in the pipeline and Commander Shepard isn't in it. That's all.
Why should we care? Mass Effect was the best sci-fi series in games, pushing the envelope for storytelling in games.  Because Mass Effect on next gen is going to shift consoles.
Unchartered 4: A Thief's End
What we know:  Not much. We got a trailer at E3 and that's about it.
Why should we care? Unchartered games ooze quality and the trailer promises nothing less. Plus, Naughty Dog has also revealed that it has another game in development, so it's worth keeping an eye on this dev because there could be a new IP or even a Last of Us 2 incoming.
Quantum Break
What we know: Microsoft haven't announced a press conference at Gamescom 2014, as per usual, but it has confirmed that Quantum Break will be unveiled at the show.  This is Remedy Games' videogame/TV show hybrid. We don't know much more than that, except it looks like it plays with time and it's present day or near future. The game follows the heroes and the show follows the villains.
Why should we care? It's an interesting concept, but can it work? So far, so slick. With Remedy at the helm, it's promising, that's for sure.
Splatoon
What we know:  Splatoon is Nintendo's first foray into the realm of shooters, but it's got the Ninty twist. We're talking bobble-headed characters, bright colours (not including red)and paint-firing splatter guns.
Why should we care? It's like Nintendo does Bugsy Malone. New IP is always worth  a look and this is one of the most promising things coming to Wii U.
No Man's Sky
What we know:  It's a proceduraly generated hommage to 70s and 80s sci-fi. The E3 trailer had a focus on exploration, but since then, the developer has hinted at there being more action in the game.
Why should we care? This was the game of E3 2014. Everyone was talking about it. It looks gorgeous, has a unique feel to it and we need to know more. Now.
Halo 5: Guardians
What we know:  It's coming in 2015. That's about it. Okay, so Master Chief is lost, roaming the galaxy and Agent Locke is sent to find him.  At ComicCon, an accompanying TV series called Halo: Nightfall was announced, which aims to build up Locke's backstory, ready for us to play him in the game.
Why should we care? 343 Industries looks determined to add a stronger narrative to the Halo series, which can only be a good thing. This is Halo and could be the number one reason to invest in an Xbox One, if you haven't already. More details at Gamescom would be nice, but I'm not holding my breath.
Those are my top 7, but I'm hoping for some surprises. Also, those that know me will know that Beyond Good and Evil 2 and The Last Guardian are a given on these lists, but I don't want to bore you.
Come back soon for more Gamescom 2014 analysis.