Michael Blaker
Game Industry News is running the best blog posts from people writing about the game industry. Articles here may originally appear on Michael's blog,
Windborne's Story Eatery
.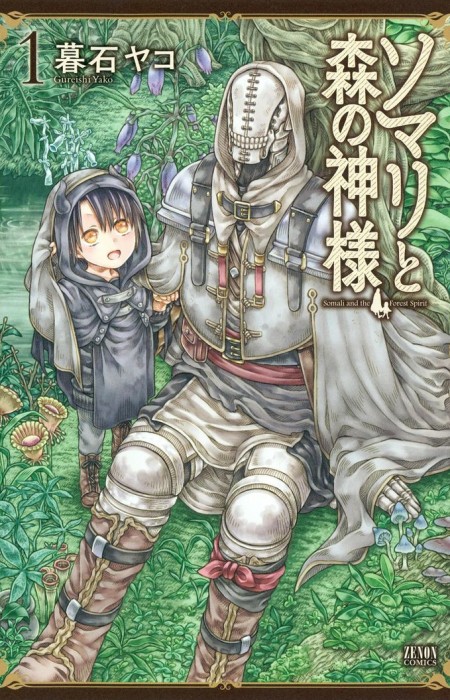 I'm back with another Quick Review for this week's Manga Monday! It's Somali to Mori by Gureishi Yako!
Plot Synopsis: The world is ruled by spirits, goblins and all manner of strange creatures. Human beings are persecuted, to the very point of extinction. One day, a golem and a lone young girl meet…
Plot: The plot is very mysterious and pretty well done in this first chapter, with plenty of plot threads left dangling to entice you to keep reading. I have to admit that I really enjoyed this first chapter, because even if it left me with a bunch of questions, the first chapter ended on a solid note.
Characters: Somali is our female lead, the young girl, and she's very interesting. I'm really looking forward to finding out more about her. The Golem on the other hand is very creepy, and while I enjoy him as a character I'm glad that this series isn't Horror, or he'd probably be nightmare material.
Art: The art is amazingly well done, and if I didn't know better from doing some research online for the publisher I would've guessed Shueisha published it with the quality of the artwork. But they didn't so I'm really pleased to have stumbled upon a series that looks this good that isn't a Shueisha publication.
Overall: Definitely worth a shot, I'm going to be continuing to read this series when I get the chance.
For those who like: Adventure, Fantasy, Seinen, Fantastic Plot, Excellent Lead Characters, Amazing Artwork.
Not for those who don't like: Any of the above.