Michael Blaker
Game Industry News is running the best blog posts from people writing about the game industry. Articles here may originally appear on Michael's blog,
Windborne's Story Eatery
.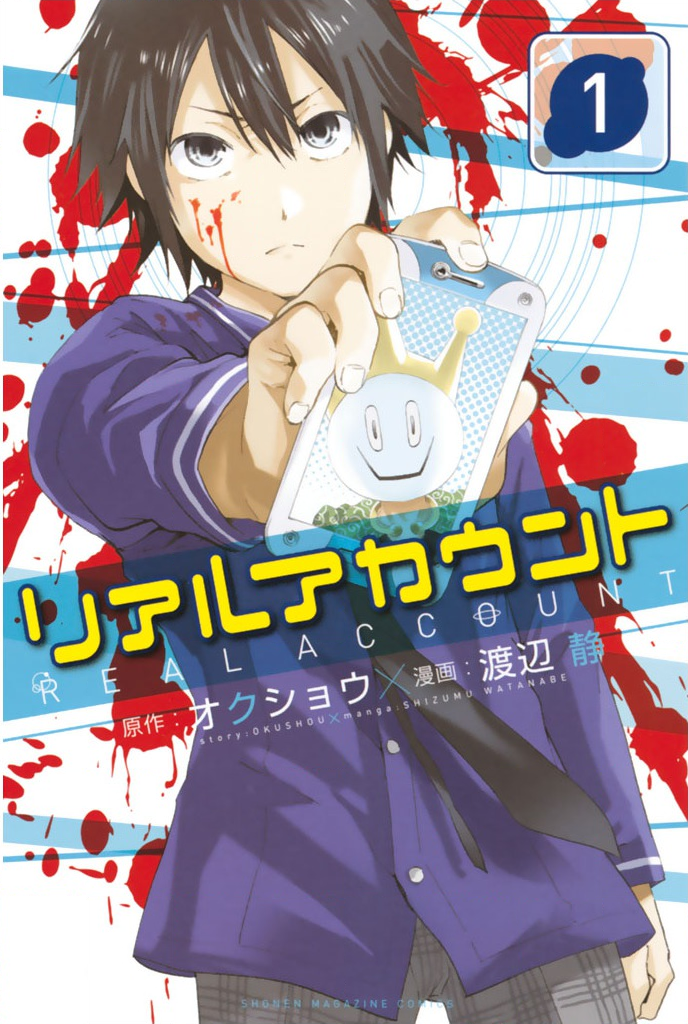 This week for Manga Monday I've got another Quick Review! It's Real Account by Okushou!
Plot Synopsis: Japan has been taken by storm by the social network Real Account, commonly called "ReaAcc" by the populace. ReaAcc has become an ubiquitous part of the nation's culture, having combined all functions of other SNSs into one platform and received support from the government, businesses, and the public. The service has become an essential part of everyone's life, and naturally a big concern of many, if not all of its users, is the followers they accrue. The number of followers one possesses is critical to establishing an online standing. Kashiwagi Ataru may be an ordinary high schooler in real life, but on Real Account, he has over 1500 followers he gained by falsifying information on his public profile…
Plot: The plot is seriously screwed up, and I was captivated pretty quickly. I'll probably read this eventually, but right now I only had enough time to read the first chapter. I've heard that there is a sequel series already, but I didn't look it up yet because it'll probably spoil the hell out of me.\
Characters: Ataru is very typical, but he cares deeply about his little sister since he and she are all that is left of their family after their parents died in a car accident. Yuri is his sister and I enjoy her quite a bit, but I'm not sure we'll see her too much in the future chapters. I'm hopeful though!
Art: The art is amazing, even if it's fairly gory…
Overall: I was quickly hooked and if you know my standards that's pretty good for a single chapter. Definitely getting my go ahead for now.
For those who like: Psychological Thrillers, Drama, Action, Death Games, Excellent Main Character, Fantastic Artwork.
Not for those who don't like: Any of the above.