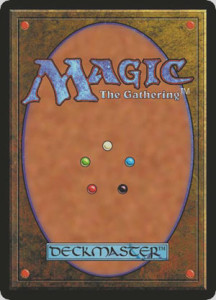 Wizards of the Coast today released Magic Origins, the latest Magic: The Gathering trading card game (TCG) set. This pivotal new set reveals the origin stories of five of Magic's most beloved Planeswalker characters, as well as ushering in the new block set release structure. Magic Origins sets up an expansive, epic storyline that will inform the creative direction for future sets of the world's most popular TCG.
For the first time ever, players will learn how five of Magic's most iconic Planeswalkers – Gideon Jura, Jace Beleren, Liliana Vess, Chandra Nalaar, and Nissa Revane – discovered their sparks and began their journeys. Moments from each of these Planeswalkers' origin stories will play out in the card set, with the inclusion of double-faced Planeswalker cards spotlighting key moments in the characters' backgrounds.
In addition to double-faced Planeswalker cards and a deeply integrated storyline, Magic Origins will include powerful and popular reprints, including cards with the Renowned and Spell Mastery mechanics, along with dozens of other fan favorites.
This Planeswalker spark also exists in Magic's 20 million players and fans worldwide. For many fans, playing Magic has become a pivotal point in their own lives, as they forge life-long friendships in a welcoming and supportive community united by the fun of playing the world's best strategy game. With face-to-face play events and social gatherings in more than 7,000 hobby game stores around the world, Magic: The Gathering invites players to ignite their own spark and join the ranks of the most passionate fans in gaming.