Michael Blaker
Game Industry News is running the best blog posts from people writing about the game industry. Articles here may originally appear on Michael's blog,
Windborne's Story Eatery
.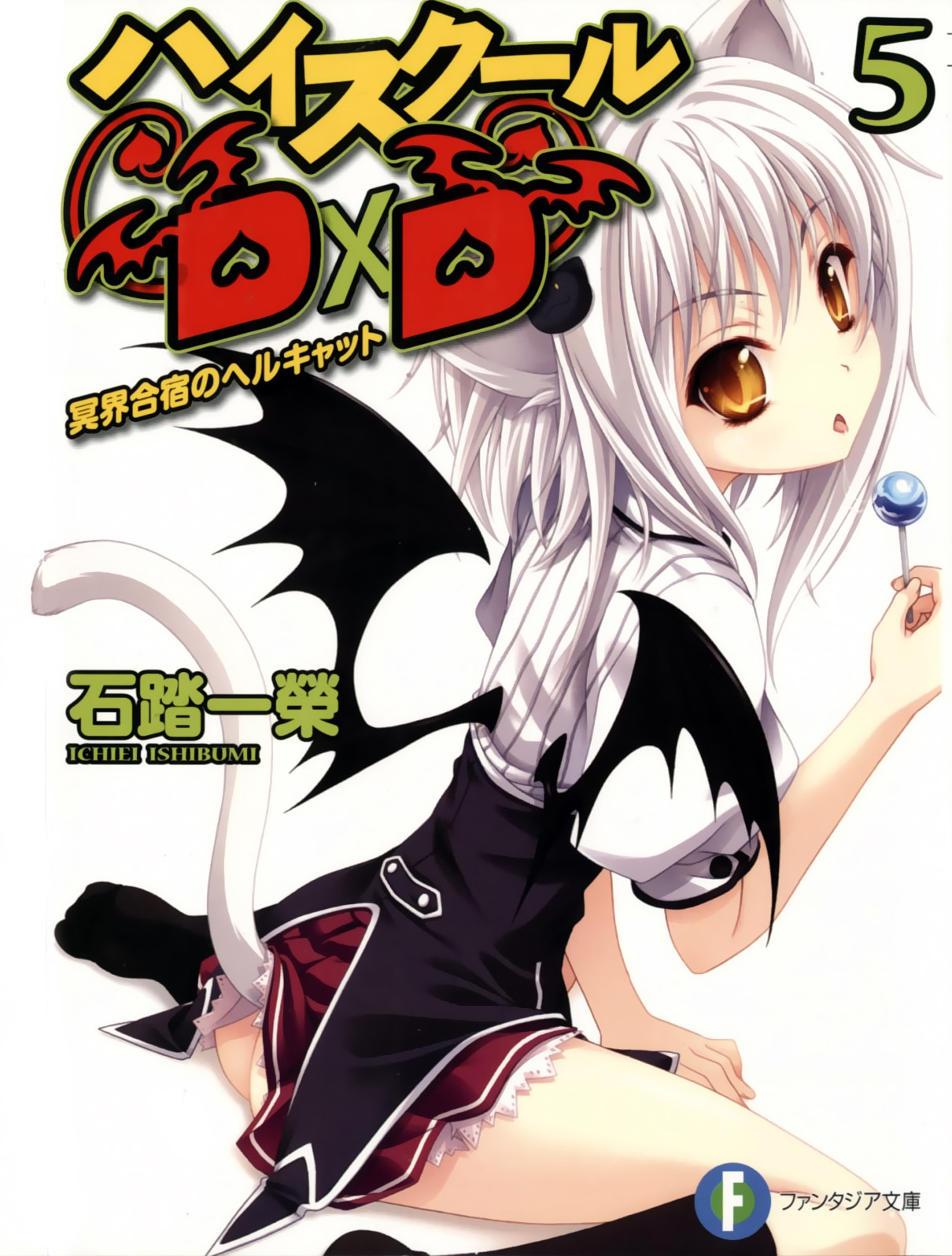 This week on Light Novel Thursday I'm covering another entry in the High School DxD series. It's High School DxD Volume 05: Hellcat of the Underworld Training Camp by Ichiei Ishibumi.
Plot Synopsis: After coming to a tie with Vali Lucifer during his defection to the Khaos Brigade at the meeting of the three big powers of the supernatural world, Issei Hyoudo is really enjoying his life, he's got a new teacher to help him train, Azazel the Fallen Angel Leader, and all seems to be good. That is until he wakes up one morning to find that his bedroom seems a bit larger than normal. He runs down the stairs, finding a stairway leading to a third floor in a two story building, and when he gets outside he finds that his house has grown.
Plot: So I may have just summarized the prologue above, but it really is quite hilarious. The rest of the volume deals with the Gremory group going to the Underworld and getting some much needed training routines given to them by Azazel. Of course poor Ise get's screwed royally and is sent off to live in the mountains with someone who will teach him how to become a better Sekiryutei, which is pretty freaking funny. The plot of the volume is great and it pretty much sets the stage for the rest of the series as far as I can see, introducing some very important newcomers to the cast and some new enemies.
Characters: I love that this volume deals with the backstory of Koneko, finally. She is probably one of my favorite members of the Gremory group, only behind Rias, Akeno and Xenovia. It also really introduces Bikou for the first time, who is always funny.  The rest of the newcomers are great, but I won't touch upon them.
Art: The art is great, as per usual.
Overall: A great entry in the series.
For those who like: The earlier volumes, Great Action, Excellent New Characters, Great Comedy.
Not for those who don't like: Any of the above.