Michael Blaker
Game Industry News is running the best blog posts from people writing about the game industry. Articles here may originally appear on Michael's blog,
Windborne's Story Eatery
.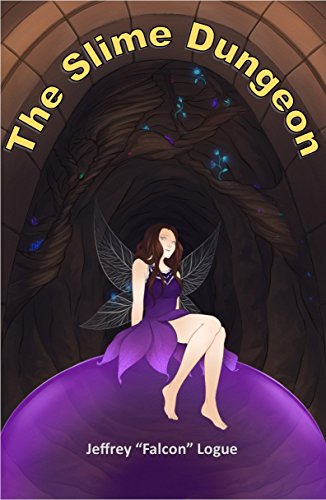 This week for Bookish Wednesday I'm covering a book that is sort of a LitRPG. It's Slime Dungeon by Jeffery Logue!
Plot Synopsis: Death came on swift wings. A soul, blessed by a goddess, falls to the land and enters his new life. He clings to a single memory, the defining moment of his previous life. Now, he learns how to succeed in his new life, as a new dungeon heart. To become the best dungeon he can be, he partners with the one existence all dungeons need: his bonded Dungeon Pixie.
Plot: The plot of this first book isn't that bad, although it is fairly short. There are some LitRPG elements, mainly when Dock, our Main Character, is evolving his Dungeon. That being said that's pretty much it for those elements, for the rest of the book it's pretty standard Fantasy. There are multiple Points of View, but the main action takes place almost entirely around the Dungeon.
Characters: Dock like I said above is our main character. Clare is his partner and while she's pretty good for a female lead she does get outshone by side characters quite a bit. That could also be said about Dock as well. The entire cast is interesting, but they aren't super amazing. However for a up and coming author Mr. Logue has done an admirable job with this.
Overall: This is a decent read, but there are better reads out there. However there are worse ones out there as well, like Unbound Deathlords.
For those who like: Fantasy, LitRPGs, Action, Adventure, Drama, Good Plot, Interesting Cast of Characters.
Not for those who don't like: Any of the above.