Michael Blaker
Game Industry News is running the best blog posts from people writing about the game industry. Articles here may originally appear on Michael's blog,
Windborne's Story Eatery
.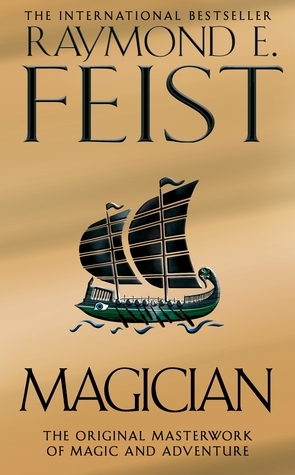 This week for Bookish Wednesday I'm covering a book I recently read and found pretty good. It's Magician by Raymond E. Feist!
Plot Synopsis: In the twelfth year of the reign of Rodric the Fourth, an orphaned kitchen boy named Pug is made an apprentice magician to the magician Kulgan in Crydee.
Plot: I'm not going to spoil much, but I'll say I didn't see some of the twists in this book coming, although I did see others. That being said for a book written in 1982 it's not bad and it doesn't fall into as many pitfalls like so many other books of it's time did.
Characters: Pug is pretty great, although my favorite character would probably be Arutha, because he takes no nonsense. The cast is all great though.
Overall: This is a great book, and entry point to what looks to be a promising series I've never read, or heard of, and I'm personally looking forward to reading more.
For those who like: Fantasy, Drama, Action, Romance, Excellent Plot, Fantastic Cast of Characters.
Not for those who don't like: Any of the above.