Michael Blaker
Game Industry News is running the best blog posts from people writing about the game industry. Articles here may originally appear on Michael's blog,
Windborne's Story Eatery
.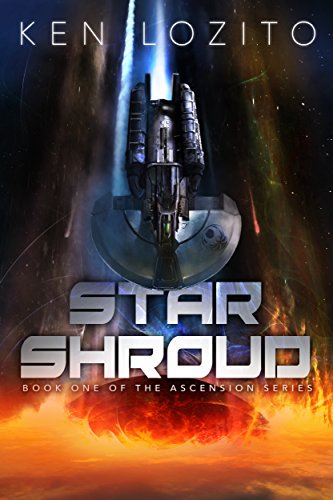 This week for Bookish Wednesday I'm covering a new series I came across recently. It's Star Shroud by Ken Lozito!
Plot Synopsis: Kept secret for 60 years, the discovery of an alien signal forces a NASA pilot and computer hacker to team up to investigate an alien structure discovered in the furthest reaches of the solar system.
Plot: The plot of this first entry was pretty good, it was very engaging and it got me hooked almost instantly. That's a pretty rare event these days for me, so I know that this series has some potential. There were some plot points that weren't super original, but for the most part I really enjoyed this book.
Characters: Zack Quick is one of the main characters we get to experience in Star Shroud and he's probably one of my favorites. He's smart, and likeable. Most of the cast is very good, although some like Jonah Redford I just can't stand. Our other "Main" character, Kaylan is also interesting, if somewhat naive and stubborn.
Overall: If you love Sci-Fi at all you'll love Star Shroud.
For those who like: Sci-Fi, Space Opera, Exploration, Astronauts, Action, Adventure, Great Plot, Excellent Cast of Characters.
Not for those who don't like: Any of the above.