Michael Blaker
Game Industry News is running the best blog posts from people writing about the game industry. Articles here may originally appear on Michael's blog,
Windborne's Story Eatery
.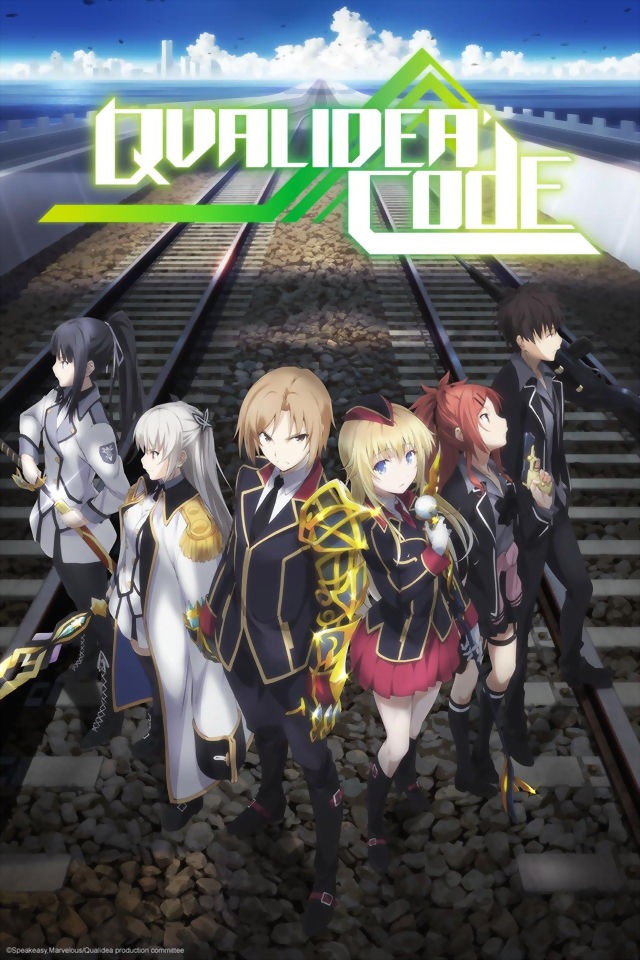 This week for Anime Sunday I've got another new series from the Summer 2016 season! It's my Qualidea Code Episode 01 Impressions!
Plot Synopsis: The story takes place in a world where humankind is at war against an enemy called the "Unknown". Children who were evacuated to a cold sleep facility during the invasion by the Unknown several decades ago wake up from their slumber and learn that their bodies developed supernatural abilities called "World". In order to protect Japan from the Unknown emerging from the Tokyo bay gate, the boys and girls wage battles for the defense of the cities Tokyo, Kanagawa, and Chiba.
Plot: This first episode is our introduction to the six main characters, notably Ichiya Suzaku. We also get to see the destruction of our current world in the first few minutes. This first episode isn't amazing, it's fairly stereotypical in fact. Suzaku is an arrogant person who tries to do everything by himself, and the rest of the cast has to deal with the mess he creates, although some of the others aren't great at not making disasters either. I really didn't like this first episode, and if I hadn't watched later episodes in a fit of boredom when I was house sitting for my parents I would've never gone past this first episode. I highly suggest watching up to the very end of the first four episodes (credits included).
Characters: I don't like Suzaku, he's arrogant and doesn't deal with others well at all. Canaria on the other hand is pretty great, although fairly ditzy. My favorite is Chiba's head, Asuha though. The other three are great as well, but they all have their defects. One thing to note is that this is a Multimedia project like the Kagerou project, and there are four Light Novel series. Three of them deal with each cities heads and vice-heads respectively. I haven't read any of them, and I don't even know how the fourth series ties into this at all.
Art: The art is great, but not ufotable quality.
Music: The music though is awesome, and I loved it.
Overall: This first episode is a let down, but if you can push past it's faults and continue through episode 4 you won't regret it.
For those who like: Action, Drama, Supernatural, Good Cast of Characters, Great Art, Fantastic Musical Score.
Not for those who don't like: Any of the above, or slow to start series.